Excited to have a country-themed bridal shower? When you are planning to throw a bridal shower party for your family and friends, the idea of a country party may be the right idea for you. Here is a list of the best "Country" bridal shower party ideas for you to bring this idea to reality. All of these ideas will create the most amazing party that your family and friends will remember forever.
Country Bridal Shower: Decorations
1. Banner
Banners* are a great decoration that you can pin to any wall. It is also a perfect representative of the rustic theme. 
2. Table Cloth Runner
A rustic table cloth runner* is something that you can put on your tables to help to tie the theme into every aspect of the party. 
3. Rolled Paper Flowers
Having these rolled paper flowers on your table decorations can tie together any theme and are very cute to look at as well. 
4. Wooden Confetti
There are a variety of options that have confetti* in the shape of wooden hearts. This can be put on tables during the shower or can be thrown on the floor to add an extra flare. 
5. Burlap Ribbon
This type of ribbon can be used to make bows. These bows can then be put throughout your party. For example, they can be put on the backs of chairs. 
6. Welcome Sign
Having a welcome sign at the front of your bridal shower can welcome your guests to this exciting day.
7. Rustic Vases
On tables during your bridal shower, there can be a rustic vase* on the tables that can hold flowers or branches. 
8. Mason Jar Light Decoration
Mason jars are always a cute way to bring in a country theme and this decor is a light fixture* that can bring light to any room.
Country Bridal Shower: Party Favors
9. Party Favor Boxes
These favor boxes* are the perfect thing to use to put your party favors in while staying on theme. 
10. Candles
Giving candles to your guests as a favor is a way for you to customize your favor bags. These can consist of handmade candles that you can buy at a number of shops. 
11. Soaps
There are a wide variety of handmade soaps that can be made and can be made in a lot of different shapes and colors. 
12. Champagne Bottle with Candy
These bottles with candy are the perfect way to give candy to your guest in a cute fun way. 
13. Candy Bar Wrappers
Candy bar wrappers *that are customized to the bridal shower are a cute personalized way to wrap around your favorite candy bar.  
14. Personalized Wine Glasses
Personalizing wine glasses are the perfect way for your guests to remember your special bridal shower and is a functional gift as well. 
Country Bridal Shower: Menu Items
15. Candy Bowls
Utilizing candy is a great, sweet idea that can give your guests a variety of choices to have as a snack during the bridal shower. Wooden bowls* are a perfect way to provide candy to your guests!
16. Themed Cupcakes
Cupcakes are a party staple and even better with a themed cupcake wrapper*!
17. Cornbread
Since the meal can be inspired by Southern cuisine, cornbread goes perfectly with this meal.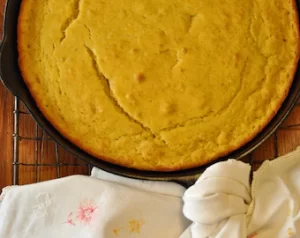 18. Salad Bar
Salad bars* are a great way to provide more options for snacks and healthier options. 
19. Cactus Toothpicks
These cactus toothpicks* are a perfect part of the dining experience at this country-styled party!
Country Bridal Shower: Activities
20. Photo Booth
Having a photo background* where your guests can take photos is a great way for there to be memories from your special day and can entertain your guests as well. 
21. Who Knows the Bride Best
Who knows the bride best is a fun game that everyone at the party can play. These questions can range from questions just about the bride and to questions about the couple. 
22. Advice and Wishes Cards
A cute idea to have is to have advice and wishes cards* where your guests can write down what advice they have for you. They can also wish you luck on your marriage there. 
23. Guess the Dress
This is the perfect game for your guests where they have the opportunity to draw what they think you will wear for your special day.
24. Ring Hunt
Ring hunt is an exciting game where you can hide plastic rings* throughout the party and set a timer to see who can find the most rings. The winner of the game can win a prize. 
25. Paint a Wine Glass
Painting a wine glass* is a fun activity where there is a specific design that you pick and all of your guests have to recreate it. At the end of the party, everyone can have a wine glass to take home. 
26. Country Love Song Quiz
During the party, your guests can guess the country song. This works perfecting with the theme as well as being an entertaining game. 
Country Bridal Shower: Party Supplies
27. Party Cups/Utensils
Party cups/utensils* are essential for hosting a successful and fun party, especially before your big day!
28. Cowboy Cupcake Toppers
Cupcake toppers* are super cute additions to an already amazing party!
29. Country Style Napkins
Rustic styled paper napkins* while adding a little more spice to the theme of the party and the table settings.
30. Straws
Providing cute, themed country straws* will make drinking any drinks during the party more enjoyable.
31. Country Themed Plates
Having plates* that match the theme of the party while making your party memorable and super trendy!
Country Bridal Shower: Invitations
32. Wooden Flower Invitation
This is the perfect flower invitation* that matches the theme and is a great design for your country bridal shower. 
33. Cowboy Boot Invitation
This cowboy boot invitation* is another country theme that can be used to make your guests excited for your upcoming wedding and party!
34. Rustic Invitiation
Rustic-styled invitations are super cute and simple and portray the theme of the party perfectly.
35. Watercolor Invitation
Simple, pastel watercolor invitations* are a really nice way to subtly reveal the theme of the bridal shower because of its simple design.
36. Farmhouse Invitation
Wooden farmhouse-style invitations* are really trendy and match the theme of country and rustic for the party.
Conclusion
The Country Bridal Shower is a theme that anyone can accomplish. This list of themed bridal shower party ideas can help to transform any boring party. It will create a memorable party that your family and friends will remember forever.
---
Help me find
---
Written by: Ariadna Louer