If you are looking for fun brunch decorations, why not start with the food and supplies? Accents for things like buffet stations or dessert tables usually cost less than regular party decorations and create noticeable details. These simple ideas will transform the refreshments into practical décor that will surely add originality.
Brunch Decoration Tips For Your Food and Supplies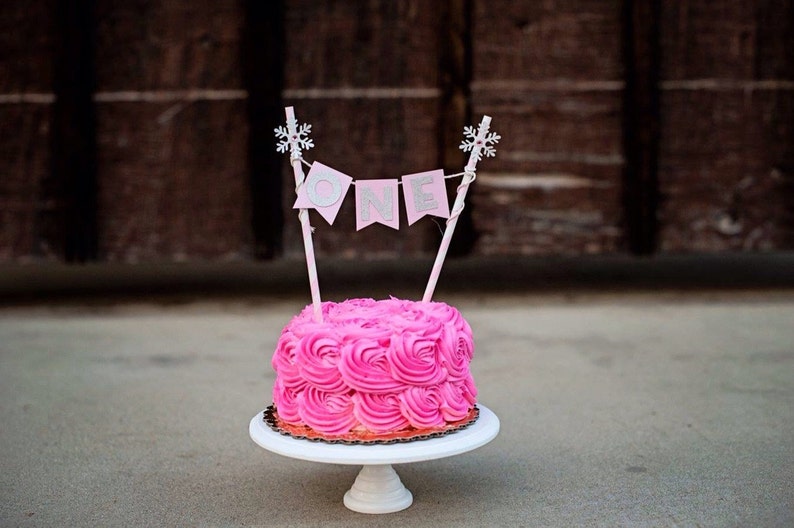 1. Decorative Dessert Table
The dessert station is a perfect opportunity to include brunch food as part of party decorations. Use different types of stands for the desserts, from cute and casual to ornate and formal. The many styles of cupcake stands display the little cakes beautifully and make them more accessible to guests.
2. Printed Menus
Make the brunch menus interesting by printing them onto napkins! All that is needed are iron-on transfer paper and cloth napkins. Print the menus onto the paper, then iron them onto the napkins. Use different ideas for napkin folds to add to this unique idea for each place setting.
3. Decorative Labels
Every brunch needs labels so guests can identify the type of foods and drinks available. Use brunch theme stickers or stamps for decoration ideas, then tie the labels onto dishes and pitchers. Cut around the edges of the label with pattern scissors to create a festive design. Print labels on different colored papers, or dress them up with a variety of word fonts and whimsical label stands. Also, attach a braid of embroidery floss with stationary sealing wax pressed into a stamp for a vintage effect. Chalkboard labels are a great idea if you are expecting to host many more gatherings because of the ability to reuse them.
4. Artful Eggshells
Turn hard-boiled eggs into an edible party centerpiece. Boil eggs in a pot for 5 mins or until partially done. Remove them from the water and tap them until the shells begin to crack. Stain the cracks with a few drops of food coloring and boil the eggs again until fully hard. Set eggs out in a glass serving bowl for guests to admire and eat. If guest are uncomfortable with eating dye, try using natural egg dyes that are vegan and gluten-free for the next occasion.
5. Rustic-Style
Rustic brunch decorations ideas include using decor that is earthy, classic, and casual. Easily transform the tables by adding burlap napkin holders; tuck a flower into the napkin holders for an elegant look. Take it a step further and have wooden napkin holders custom-made for each guest. Imagine their reaction when they see a personalized table setting. This theme is simple, so some of the decorations can be hand made. Tie lace, ribbon, and burlap around the twine and hang it around the party for garland; or use old wood palettes to make a flower box to cool the drinks on ice.
6. Disposable Tableware
Hosting a brunch doesn't have to mean hours of clean-up. Look for disposable plastic plates and utensils that resemble traditional glassware, or use decorative disposables with a variety of designs to fit the theme of any brunch.
7. Use Gold
Include the color gold in the scheme for brunch party ideas to add a bit of charm and grace. Use accents of gold for the tableware or throughout the decor of the party. Gold can also be paired with the food with gold frosted cupcakes or serving utensils. Gold decorations are one of the easiest colors to find at most local stores: Walmart, Target, and Party City.
8. Cake Stands
Be creative with the brunch party food by arranging it on cake stands for the buffet table. This setup will allow more room for food while also decreasing potential spills from guests. The cake stands puts platters at different levels throughout the buffet for a more detailed and professional look.
9. Themed Placemats
Create fun placemats with images from Google or draw unique designs for each one. Laminate the pictures with self-sealing laminating sheets to preserve each placemat.
10. Cake Toppers
Turn a simple frosted cake into an eye-catching party centerpiece with decorative cake toppers. Cupcakes can be used instead of a full cake just use the mini toothpick toppers to decorate them. Cake toppers have a variety of styles and designs and are the easiest way to add style to one of the main party attractions.
11. Vintage Buffet Table
Is there an old dresser just lying around the house? Use that dresser for a vintage effect to the buffet table. Set the brunch party food on the dresser along with simple decor, like ribbons or confetti, to impress guest with a unique buffet table.
12. Vinyl Tablecloth
Create the theme of the table by using semi-permanent vinyl as a tablecloth. Removable vinyl can be put on like a sticker and comes off just as easily. Find vibrant patterns, designs, and colors of vinyl to line the tables. Consider the design and color from the vinyl for more ideas for the brunch decorations.
13. Geode Name Cards
Give your table an earthy touch by using geode crystals as stands for placement cards for brunch guests. Geode crystals can be purchased online or through retailers that make these stylish placements.
Brunch Decorations with Flowers
14. A Foral
Simply place a single flower onto all of the place settings. This is the easiest way to add a floral touch to table décor for brunches. Guests will be pleased with a personal flower, and the table will look beautiful with splashes of colors
15. Recycled Vases
Recycle any glass bottles, coffee cans, and turn them into charming flower vases. Paint the vases with acrylic paint for a unique look, or leave them as they are for a modern, organic feel. Place the vases on the table, or hang them with twine or yarn.
16. Go Seasonal
Using seasonal blooms will help lend your brunch an authentic air and may save you some money at the same time. When looking for only in-season flowers, you are more likely to find flowers that are not as obvious as roses.
17. Floral Portrait
Give your vases an exciting spin by decorating them with your favorite photos. You can use personal photos, or you can clip pictures from your favorite magazines. Use a piece of paper as the base and organize all your pictures on top of it. Glue them down and then clip the paper to your vases with clothespins.
18. Caged flowers
Who says flowers need to be displayed in vases? Step out of the box! Display your flowers in vintage birdcages, instead. Fill the cages with whatever flowers you choose. You can go monochrome with all white roses, or go festive with a mix of colors and species. If that seems too messy for you, use a good-quality ribbon to tie the flowers to the bars of the cage, either inside or outside.
19. Floral Ice
Impress your guest by adding a pop of color to all your drinks by freezing edible flowers inside ice cubes. Make sure to use flowers that are pesticide-free for everyone's safety. To get a clear ice cube that displays the flowers beautifully, use plain distilled water. Want to go a little fancier? Make an elegant ice bucket for your bottles to chill on using dried flowers.
20. Glass Corsage
Create dainty-style glass decor with faux floral corsages with a cute butterfly perched on top. Cut small bunches from faux flower bouquets and tape them across your drink ware's side or back. You can find butterflies at your local craft store to add them to the top of the corsages.
Conclusion
Planning a brunch does not have to be a hassle. Turn your brunch into an impressive venue filled with color and class. With these brunch decoration ideas, you're on your way to plan a beautiful brunch party! Check out our event checklists and budget worksheets that will help make planning your event easy and fast!
---
Help me find
---
Written by Jessica Bundy
Edited by June Park, Talia Womack
We partner with various affiliate sites, like Amazon, from time to time to assist our users in planning their events more quickly. If purchases are made, we receive a small commission.