Updated on: Jul 18, 2023
While you may be getting married, you are never too old to embrace the joys of Disney and what better way to show off your Disney love than with a Disney bridal shower! With just a few touches and decorations, you could easily have your guests thinking they stepped into an Alice and Wonderland tea party, or a Beauty and the Beast buffet, so here are our listings of 46 Disney Bridal Shower Ideas, to help you along the way.
If you want more help organizing your shower, check out our bridal shower expense tracker, planning checklist, and even our guide to bridal shower etiquette!
Disney Bridal Shower: Decorations
1. Chalkboard Welcome
A simple chalkboard sign is an easy welcome that you can outfit with little Disney-style doodles! Even the most inexperienced artists can add a tiara or mickey ears on top of letters to add a Disneyfied spin!
HBCY Creations Rustic Magnetic A-Frame Chalkboard Sign/Extra Large 40" x 20" Free Standing Chalkboard Easel/Sturdy Sidewalk Sign Sandwich Board/Outdoor A Frame Chalk Board for Weddings & More!
BEAUTIFULLY HANDCRAFTED - Each of our A Frame Magnetic Chalkboards are handcrafted with care and attention to detail and design. Our solid Russian Pine wood guarantees the sturdiness and consistent aesthetic beauty of the design. Our wood is hand selected to guarantee our quality.
RELIABLE STURDY DESIGN - Our solid design and construction enables our boards to withstand winds that others can't. heavy duty hinges help your A Frame last longer. The Double sided rustic chains enhance stability and authentic rustic style. Our high quality Russian pine wood makes our chalkboard signs sturdier and more durable.
MAGNETIC CHALKBOARD SURFACE - Enjoy the added bonus of having a magnetic surface for pictures, menus, notes, and more! Our chalkboards are made of the highest quality magnetic porcelain steel and are 100% non-porous. We guarantee that it will clean up perfectly every time without any ghosting! It works perfectly for liquid chalk markers and regular chalk.
WORRY FREE PURCHASE - We pride ourselves with a 100% Customer Satisfaction Guarantee. We are confident in our products and stand behind them. Just reach out to us with any questions or concerns and we will be happy to help! We are also backed by Amazon's A-Z Money Back Guarantee so your purchase can be worry free.
THE PERFECT CHALKBOARD - Great to use for menus or promotional messages outside your store, pub, or cafe. Also great for wedding receptions, birthday parties, baby announcements, family gatherings, sales, and more!

See on

Amazon
$68.95
2. Be Our Guest Sign
Disney bridal shower decorations upon entrance does not have to be complex. Keep it simple and elegant with a sign. Invite your guests into your party with a Beauty and the Beast-themed greeting!
3. Enchanted Furniture
A simple wedding shower ideas, yet effective idea, especially for parties with child guests, you can add faces to various furnishings in your house to give the rooms an enchanting aura.
4. Tangled-Themed Garland
Take your guests to the kingdom of Corona, with a fun sunburst garland design, perfect for fans of Disney's Tangled.
5. Teapots & Tea Cups
Set out some fancy teapots and teacups, and you can effortlessly emulate an Alice in Wonderland tea party, or the enchanted characters of Beauty and the Beast.
6. Poofy Princess Garland
Throwing up some paper pom poms strewn together with string, or twine, in the colors of your favorite Disney characters, you can subtly call back to your theme while keeping up with a tasteful decorative style. These are just a few simple bridal shower ideas that can turn your party into a full Disney themed blast!
7. Flynn Rider Style Wanted Poster
This is a more DIY option, but a viable one for those with artistic skill! Just simply find a wanted poster template and add a sketch of your future spouse or your guests in the frame. This is a great homemade decoration to add. It can be a fun nod to Disney's Tangled, while also giving your guests something to talk about!
8. Enchanted Red Roses
Decorate your home with magically strewn red roses to remind your guests of the enchanted Beauty and the Beast flower! By covering a single red rose in a glass container or jar, it could create the perfect centerpiece for tables inspired by our magical Beast.
9. Magic Lilies
You can even intersperse the aforementioned roses with yellow lilies to tie in the magic flower from Tangled. Flowers like these are great to include if you want a classy bridal shower. You can't go wrong with flowers!
10. Ariel's Thingamabobs
Fill a small chest with an assortment of corkscrews, A perfect addition to any party where wine is sure to be flowing. With a simple sign labeling these items "Thingamabobs," you can easily incorporate a small touch of The Little Mermaid to create great decorations!
11. Inflatable Princess Guests
Though this idea might seem a tad childish, it doesn't make it any less fun! By simply inflating some princess-shaped balloons, your guests will be in company with the princesses, a touch that is sure to delight and amuse your guests.
Disney Princess Balloons Bouquet ,Disney Princess Party Supplies Balloon Bouquet Decorations with 8 Princesses
Package Included: 18" Princess Foil Balloons Ariel, Belle, Cinderella, Jasmine, Rapunzel, Sleeping Beauty, Snow White and Tiana.
Quality products: Our products are safe and environmentally friendly and can be in contact with children. The balloon can be filled with air, helium. Helium can make him float in the air but you need to buy it yourself.
Wide occasions:Disney princess balloons kit suit for variety occasion, such as disney princess birthday party decorations, baby shower, kids birthday, boy party, girl party, home decoration, room decoration, baby room decoration, or any family fun party.
WARNING CHOKING HAZARD: Children under 8 years old can choke or suffocate on broken balloons or balloons that are not inflated. ADULT SUPERVISION REQUIRED. Discard broken balloons immediately.
Our promise is that no matter what problems you encounter, we will contact you within 24 hours, you can return or refund. Of course, for our progress, we hope that dear, send us an email through the seller and give us your valuable suggestions. So add it to your cart now! Do remember my stuff!

See on

Amazon
$8.69
12. Princess Themed Streamers
For a Disney princess bridal shower - similar to the curtains, as well as the garland - simply spreading some streamers throughout your venue in princess-themed colors is a nice subtle touch to your festivities.
13. Playing Card Wreath
Make a DIY wreath with a mix of red and black playing cards (the Queen of Hearts at the top of course) as a fun, yet a subtle nod to Alice in Wonderland. Or better yet, use cards depicting the actual characters!
Alice in wonderland playing cards, full 54 poker-size card deck
Alice in Wonderland themed poker playing cards! With characters from classic book by Lewis Carroll Alice in Wonderland - Alice, White Rabbit, Cheshire Cat, Queen of Hearts, King of Hearts and playing card's soldiers . Perfect gift for Alice in Wonderland lovers ! 54 poker-size card deck (including 2 jokers) 2.5'' x 3.5'' (63.5mm x 89mm) Printed on 300gsm casino quality cardstock paper with coated smooth finish. Please select at checkout one of two color themes: Light Beige (Left box on the first picture and all cards on pictures 3 - 7) and Galaxy(Right box on the first picture and all cards on the last three pictures) *-*-*-*-*-*-*-*-*-*-*-*-*-*-*-*-*-*-*-*-*-*-*-*-*-*-*-*-* Check out my Alice in wonderland themed infinity scarves !! https://www.etsy.com/listing/213625898/alice-in-wonderland-themed-infinity https://www.etsy.com/listing/212415028/alice-in-wonderland-themed-infinity https://www.etsy.com/listing/292253791/alice-in-wonderland-scarfshawl *-*-*-*-*-*-*-*-*-*-*-*-*-*-*-*-*-*-*-*-*-*-*-*-*-*-*-*-*
See on

Etsy
$19.00
If you want help keeping your shower within budget, take a look at our list of cheap bridal shower ideas!
Disney Bridal Shower: Food Ideas
14. The Grey Stuff
Any Disney fan worth their snuff knows about the notoriously delicious "grey stuff," so why not try to give it a go to impress your guests with your own take on the famous dish!
15. Tiana's Beignets
Ordering or catering beignets from a bakery, or trying your hand at a recipe from any old cookbook is a delightful and undoubtedly yummy way to incorporate The Princess and the Frog into your Disney-themed soiree!
16. Fairy Godmother Wand Crispy Treats
Make your own or simply cut star shapes into pre-packaged marshmallow crispy treats, and use small wooden kebab or popsicle sticks to make fun little fairy godmother wand treats for all your guests!
17. Wonderland Tea Time
Set out the fixings for a tea party, fit with an old Mad Hatter hat to tie in the maniacal magic of Disney's Alice in Wonderland. The tea party is a great theme that involves the fun and the mad!
18. Pixie Dust
Set out a jar of pixy stix and label their pixie dust to take your guests to Neverland! (Or, in other words, let them overindulge in its sugary sweetness!)
Pixy Stix Party Favor Pack of 3 – Contains About 150 Pixy Stix Candy Filled Fun Straws
PACK OF 3 – Each bag contains roughly 50 Pixy Stix, making this 3 pack about 150 Pixy Stix Straws
VARIETY PACK – Contains a mix of Grape, Maui Punch, Cherry and Orange Pixy Stix
GOODIE BAGS – Fill goodie bags for kids' parties, birthday parties, classroom handouts

See on

Amazon
$9.00
19. Queen of Hearts Tarts
Serve the guests small, yet delectable heart-shaped tarts in remembrance of the evil, yet iconic, Queen of Hearts!
20. Gaston's Cinnamon Buns
Let your guests feel cozy and warm as if they have just walked into Gaston's Tavern, with some delicious cinnamon buns, topped with some scrumptious icing (much like you would find in the theme parks). This can be achieved with ultimately any cinnamon bun recipe, or the prepackaged items, just be sure to label and give Gaston the credit.
21. Mickey Cake Pops
You can easily purchase these delicious treats pre-made, or you can make them yourself! Just add little mickey ears to your cake pops by dipping the top half in melted chocolate, and then inserting two of the unmelted chocolate melts as little mouse ears! It is sure to not only be a crowd-pleaser but an adorable one at that.
22. Shell Cookies
Having a delicious platter of purple shell-shaped cookies is a simple, yet effective incorporation of The Little Mermaid into your party's menu. You can also achieve this same effect by baking madeleine's, and while these little cakes might be a bit more work, they make up for it with their sweet flavor.
YumAssist 2 Pack Nonstick Madeleine Pan, 12-cup Heavy Duty Shell Shape Baking Cake Mold Pan.
Classic French shell-shaped Madeleine Pan with traditional 12 cups capacity.
Nonstick coating make our Madeleine Pan easy for releasing and cleaning.
YumAssist Madeleine Pan is made of heavy duty carbon steel, durable and reliable.
2 Pack packaging Madeleine Pan enable you to enjoy making at home better.
Dishwasher safe, hand wash with warm water is recommended to extend product using life.

See on

Amazon
$14.98
23. Enchanted Forest Berries
Another easy, and healthy snack option: set out a platter of raspberries, blackberries, and blueberries, and decorate them with an image of Princess Aurora, or Snow White, or simply label them "Enchanted Forest Berries" to give the snack a magical spin!
24. Tangled Skillet of (Your Choice!) Dip
Set out a cast-iron skillet to commemorate the iconic scenes from Tangled. You can fill this skillet with any dip or dish of your choice, but our go-to would be an artichoke.
Lodge L8SK3 10-1/4-Inch Pre-Seasoned Skillet
One Lodge Pre-Seasoned 10.25 Inch Cast Iron Skillet
Unparalleled heat retention and even heating
Pre-seasoned with 100% natural vegetable oil
Use to sear, sauté, bake, broil, braise, fry, or grill
Use in the oven, on the stove, on the grill, or over a campfire
Great for induction cooktops
Included Components: Lodge L8Sk3 10-1/4-Inch Pre-Seasoned Skillet
Item Shape: Round

See on

Amazon
$19.90
25. Finger Sandwiches
Not necessarily integral to the Disney theme, finger sandwiches are a crowd-pleaser, and would not be misplaced alongside the French delicacies of Beauty and the Beast, or the tea-time snacks of Alice in Wonderland.
26. Wishing Well Water
A few wishing well ideas to include can be, labeling your water pitcher as "wishing well water" or having a large water bowl on a table with an image similar to a wishing well wrapped around it to give your refreshments a Snow White twist.
Disney Bridal Shower: Party Favors
27. Princess Tiaras
Make everyone a princess with take-home tiaras! And for an even better time, hand them out at the beginning of the shower to gussy up your guests. Disney bridal shower favors can be fun and simple, much like this one.
Teenitor Set of 5 Crystal Headband, Rhinestone Headbands for Women Hair Jewelry Wedding Headband Crown Party Tiaras-Silver
5 Pieces Women Wedding Bridal Crown headbands Set: package comes with 5 different design headbands for girls and women, 3 pieces Crystal Rhinestones Crown with Comb and 2 pieces rhinestones faux pearls headband, which are beautiful and fits for several different styles
Such Amazing Quality like What You See in Bridal Shops: Alloy and rhinestone material gives the wedding crown a diamond look and hard texture. Don't worry the gemstones will fall off, all the gemstones will be there, you will be pleasantly surprised by the amazing quality
No Slip off: This pretty tiara has a floral design with rhinestone flower and crystals along the whole piece. It's easily to fasten and take off. Besides, the end of the Crown headband has a comb for fixing the headband on your hair, preventing the slipping of the headband
5 Different Sizes Design: 3.22*1.73 inch; 4.25*1.18 inch; 4.6*0.47inch; 4.6*06 inch; 4.6*2.08 inch, which fit most and meet your different needs
Will Receive So Many Compliments on the Tiara: Ideal for Bridal, Wedding, Bridesmaids, Mother of the Bride, Parties, Proms, Formal Affairs, Baptism days, Holidays, Homecoming, Special Occasions, Valentine's Day, Mother's Day or Anniversary Gifts; Great for Everyday and Business Wear

See on

Amazon
$12.99
28. Magical Teaspoons
This is an excellent favor, especially if you decide to tie in Alice in Wonderland themes, but gifting your guests with their very own teaspoons is an elegant and thoughtful gesture that is sure to be a crowd-pleaser.
Set of 12 Coffee Drinking Spoon Teaspoon Set Wedding Favors Gifts,Coffee Spoon Wedding Gifts for Guests Bridal Shower Souvenirs Party Supplies Baby Shower Party Giveaways (Silver, 12)
Creative Design-Romantic leaf shape design handle. This LOVE Drink Tea Coffee Spoon is designed with stylish and exquisite appearance, classic design, fashionable and comfortable to use.
Favor Gift Choice-Perfect as wedding, party, bridal party, birthday favors, gifts for lover, friends or family and more, or as daily use.
Application-Used for tea, coffee, dessert, appetizers, perfect baby or toddler spoon, or any other need of a small utensil.
Wedding Favors for Guests:It's a great way to express your sense of love in wedding, bridal shower,baby shower party, engagement party, anniversary, birthday and more romantic occasions.
Gift Presentation-The delicate coffee spoons come with a white packaging case,Fine workmanship with beautiful shape and exquisite package.

See on

Amazon
$20.88
29. To-Go Cookie Bags
Bake your guest some Disney-themed cookies to take home in little baggies! These can be as complex as printing out the faces of princesses to frosting a simple tiara on each cookie.
30. Princess Themed Soaps
If you make your own soap, or you want to start, you could have your guests leave with a truly memorable gift by crafting princess-themed soaps! These could be princess-themed by their scent or simply their color, it's open to you to decide!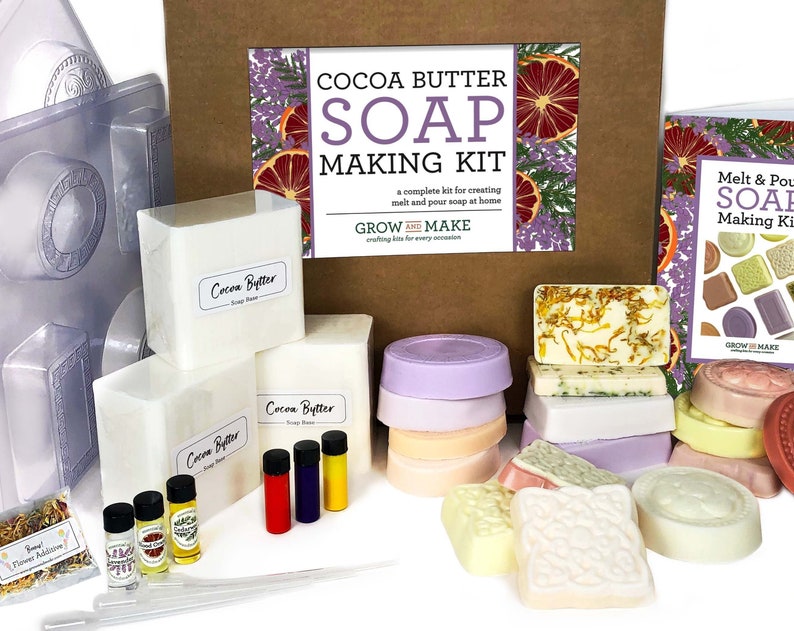 Soap Making Kit Cocoa Butter soap bar gift
🧼 Learn how to make up to 16 of your own luxurious melt & pour soap with this Cocoa Butter Soap Making Kit from GROW AND MAKE! ♥ ALL THE SOAPMAKING SUPPLIES YOU NEED IN ONE KIT – Use our easy instructions to melt and pour soap base into the embossed soap molds in this soap making starter kit. Personalize each bar using 3 liquid dyes to tint your soap, 3 all natural essential oils, and included dried flower petal mix. A great DIY item for craft fairs and fundraisers, your audience will be sure to be impressed with these artisan bars of soap. ♥ 3 LBS COCOA BUTTER SOAP BASE – Crafts up to 16 unique soap bars. Our soap bases are made in the USA using only the finest ingredients. Kosher vegetable glycerin and food grade oils make these hypoallergenic soap bars excellent for sensitive skin. They are made of soy-free, Non GMO components, and as our supplier puts it "As natural as we can make it." ♥ HIGH QUALITY INGREDIENTS – No synthetic fragrances, only high quality single origin essential oils included: Cedarwood, Lavender, and Blood Orange, or leave your cocoa butter soap unscented and pure white, for a classic look. Soap base is made from: cocoa butter, coconut oil, safflower oil and palm oil from companies that are RSPO certified ♥ PERFECT GIFT – Inspire friends to learn a new DIY craft project or update your own soap-making skills so you can give beautiful handmade soap bars as a present to the loved ones in your life. Popular as a birthday gift, mothers day, holiday and zoom parties. Support is just a phone call away if you need help during the process! ♥ SUITABLE FOR ALL SKILL LEVELS – This kit is designed to be fun for adults and children. Whether you have just begun soap making, or you have prior experience, we are confident you will have a collection of delightful soap bars that you will be proud of. Fun for the whole family! Soy-free ♥ Gluten-free ♥ Vegan ▼• KIT INCLUDES •▼ • 1 dram of Cedarwood, Lavender, & Blood Orange pure essential oils • Three 1 lb. Cocoa Butter soap base blocks • 3 half-drams of body-safe liquid colorants • 2 trays of decorative soap molds • Instruction booklet • Transfer pipettes • Dried flower petal mix ♥ Handcrafted in Portland, OR, USA •⮞ Check out our kits for do-it-yourself projects: Make soap, grow a garden & more! https://etsy.com/shop/GrowandMake ♥ Support is just a phone call away if you need help during the process! ∙∙∙∙∙∙∙∙∙∙∙∙∙∙∙∙∙∙∙∙∙∙∙∙∙∙∙∙∙∙∙ 🎁 WE GIFT WRAP! 🎁 Carefully wrapped in golden paper & a lovely teal green fabric bow 💚 📝 Personal Gift Message option is also available for free, just check all 3 boxes at checkout 😊 ∙∙∙∙∙∙∙∙∙∙∙∙∙∙∙∙∙∙∙∙∙∙∙∙∙∙∙∙∙∙∙ ▼• More DIY Kits from GROW AND MAKE •▼ • Goat Milk Soap Making Kit: https://etsy.com/listing/538250733 • Garden Kit for Kids: https://www.etsy.com/listing/538255509 • Deluxe Hot Sauce Making Kit: https://www.etsy.com/listing/524447134 • Artisan BBQ Sauce Making Kit: https://www.etsy.com/listing/226069340
See on

Etsy
$62.95
31. Key Bottle Openers
Give your guests a practical favor by sending them each off with a Mickey Bottle Opener! It not only incorporates the Disney theme, but it is a favor they could be using for years to come.
Not just looking for favors, but gifts for the bride themselves? Take a look at some of our favorite bridal shower gift ideas!
50Pcs Vintage Skeleton Key Bottle Openers with 50pcs Escort Card Tag and Twine for Wedding Party Favors Rustic Decoration (Silver)
Quality design, each key is made of sturdy, quality metal alloy and has an antiqued color finish to give them a beautiful vintage look.
wedding. It can be a key to your seat on the wedding or party or hang these off a tree for your guests to collect, or spread them out on a tabletop in stunning eye catching arrangements.
Keep these key bottle openers in your kitchen or bar, or hook them onto your key ring. Or use them as thank you gift, your guests would remember you long after your wedding or party.
Perfect for more occasions and themes, such as bridal showers, baby showers, birthday party, graduation, wedding, housewarming, engagement, Christmas, anniversary, holiday party, Girls parties, Western set, Halloween, garden decorations.
Kraft tags are blank, we can write guests' names, thank you words on the tags, so they can even double as name cards for the dinner tables. Or you can get creative by buying a stamp with the newlyweds' names + wedding date and stamping each one.

See on

Amazon
$17.99
Disney Bridal Shower: Games and Activities
32. Floating Lanterns
Give each of your guests, or each pair of guests, a floating lantern to release into the water (because the sky could be a potential fire hazard) to commemorate your upcoming nuptials (and that amazing scene in Tangled).
33. Keep Your Ring Game
For some bridal shower entertainment, give each of your guests plastic rings, or leave out a bowl at your party's entrance. Each time a player says "bride" or "wedding" their ring must be taken. Whoever collects the most rings by the end of the party wins!
72 Pieces Plastic Colorful Rings Sparkle Adjustable Big Rings Princess Ring Toy Rings Dress Up Accessories for Girls
Material: these synthetic rhinestone gem rings are made of quality plastic, durable and reliable, odorless and not easy to fade, the plastic rhinestone decorated on the ring is hard to fall off
Size information: synthetic diamond height is approx. 0.3 cm/ 0.12 inch; Ring diameter is approx. 1.5 cm/ 0.6 inch; And the ring diameter can be adjusted to fit most children and little girls
Assorted shapes: these multicolor adjustable rings are designed with 6 shapes including: heart, round, oval, square, rectangular; And the colored synthetic diamond makes these rings look more attractive
Assorted shapes: these multicolor adjustable rings are designed with 6 shapes including: heart, round, oval, square, rectangular; And the colored synthetic diamond makes these rings look more attractive
Dress up accessories: these plastic rings are suitable for dressing up at a princess party or girls' birthday parties; You also can use them as lovely party bag fillers, game prizes, etc.

See on

Amazon
$14.99
34. Disney Movie Marathon
Have your Disney movie collection playing in the background throughout the party! Aimless guests might wander by and get themselves caught up in the movie's magic and its nice background noise that effortlessly fits with the theme.
35. Photo Props
Set up some curtains and a disposable camera, as well as some Disney photo props, and help your guests make memories for years to come.
25CT Mickey Photo Booth Props with Stick,Donald Duck Selfie Props,Mickey Mouse Themed First Birthday Party Supplies,Donald Duck Themed Backdrop Decorations
Our The Mickey Photo Booth Props Are Super Cute,Complement The Mickey Parties and Printed on High-Quality,Thick Cardboard with Rounded, Smooth Sticks.
Our The Mickey Photo Booth Props Feature 25 Unique Designs That Complement The Mickey Parties, The Mickey Gatherings and Other The Mickey Celebrations. They'Re Sure to Please Your The Mickey Party Guests.It Is Include Mickey,Mickey Skirt, Pants,Mickey Headband,Hat,Glasses,Tie,Bow Tie,Mickey Lollipop,Comb, Mirror, Lipstick,High Heels,Smiley Face,Mickey School Bag,Bixin,Beard,Happy Birthday.Welcome to Our Mickey Party.
You Will Love These The Mickey Photo Booth Props That Are Perfect for Their Special The Mickey Party,Mickey Theme Party and More! Guests Will Have A Great The Mickey Time Taking Selfies and Photos with This Popular The Mickey Party Activity.
Grab Your Pickaxe and Make Lasting Memories At Your The Mickey Party! Your Guests Will Love Mixing and Matching Our Exciting The Mickey Photo Booth Props and Taking Pictures with All of Them. Our Pickaxe and More The Mickey Photo Props Will Liven up Any Celebration!
Love Making Your The Mickey Party Guests Happy? Then, What Are You Waiting for? Our The Mickey Photo Booth Props Are The Perfect Addition to Any The Mickey Party Or Other Event. You and Your Guests Will Have A Great The Mickey Time When You Include Our Fantastic Selection of The Mickey Party Supplies!

See on

Amazon
$12.99
36. Movie Quotes Quiz
Make your own Disney-style movie quote quiz and challenge your guests to test their Disney knowledge.
These are just a few Disney bridal shower games that you can play to get your guests involved and having a fun time. You can also check out some of our favorite bridal shower game ideas, and add your own Disney spin!
Disney Bridal Shower: Party Supplies
37. Princess Flatware and Wands
Princess Flatware and Wand Favor: Princess Theme Cutlery & Princess Party Utensils
Perfect for a princess party, silver colored cutlery wrapped with a napkin, pink bow and a princess wand favor. You can choose if you would like a full set of flatware - knife, fork and spoon, or a dessert set - fork and spoon, when you order. Please select the quantity you would like from the drop down menu - you may need to combine quantities to get the amount you would like. If you don't see what you would like please send us a message through the 'Request Custom Order' link under the picture. Check out our full princess party shop for more ideas https://www.etsy.com/shop/MadHatterPartyBox?section_id=16230412 Please convo if you are interested in purchasing multiple and/or different items from me as we may be able to work out a discounted rate or shipping. Please convo for expedited service as it may be possible for an additional cost.
See on

Etsy
$2.45
Add a magical twist to your flatware! Not only does this combo avoid the pitfalls of basic plastic utensils, but it equips each of your guests with a built-in party favor. Having these fun pieces out on the tables are also great wedding shower decoration ideas!
38. Minnie Cupcake Toppers
If you are tired of scouring for Disney-themed recipes, simply adding a Disney topper is a simple yet effective way to incorporate your theme into any type of cake you might prefer.
39. Mismatched Tea Party Plates
Channel the artistic chaos of Alice in Wonderland, by serving your guests on a mismatched, yet classy set of tea plates. Not only are these dishes ornate, but they are a stylish nod to the classic Disney film.
Mismatched China Plates - Mix and Match Vintage China - Bulk Vintage Dishes - Plate Wall Decor - Alice in Wonderland Party Decor - Tea Party
Mismatched vintage china has so many beautiful china patterns, how can you commit to one? Who says you have to! Why not try an unmatched look and feel to your party decor! Vintage party table settings are anything but simple and dull, pairing patterns and color schemes breathes new life into table tops! Many are even using mismatched china to create stunning plate walls! The photos in this listing show examples of what mismatched plates look like together. The plates you will receive will be a variety of what we have in stock at your time of purchase. They will be a mix of beautiful patterns and will all be vintage (most of which are mid-century pieces). IF you have specific color or design preferences please note the comment area when you check out and we will do our best to curate your order to your tastes depending on what we have in inventory at the time. This listing is sold in sets for mix and match vintage dishes. (You choose what type/size/quantity of the dish you need when you add to cart). Everything is in sets of 4 except for the trays and sugar and creamer sets. Dish Types: Mismatched Saucers: (sizes range from 5.5-6.5" in diameter) small round plates with a circle in the middle to place a teacup Mismatched Dessert Bowls: (sizes range from 5-6" in diameter) small shallow bowls perfect for puddings, custards, berries or single scoop of ice cream. Mismatched Dessert Plates: (sizes range from 6-7" in diameter) similar in size to a saucer but no circle for a teacup. These are perfect for cupcakes, tea cakes or any other small sweet treat. Mismatched Lunch Plates: (sizes range from 7-8" in diameter) good size for a sandwich or salad. Mismatched Dinner Plates: (sizes range from 9-11" in diameter) these are full size plates for an entree to be served. Mismatched Bowls: (sizes range from 6-8" in diameter) These shallow bowls are usually used for soups or pastas. (Vintage china bowls however aren't usually as deep as today's bowls). Mismatched Trays / Platters: sizes range from 8-15" in diameter or length) round and oval trays perfect for all sorts of snacks, tea cakes and treats. Quality & Authenticity: We only source and sell the finest china and all our pieces are vintage (at least 20 years old, most mid century). If you are looking for Mismatched Teacups and Saucers you can find them listed here: https://www.etsy.com/listing/776951703/mix-and-match-china-vintage-mismatched?ref=shop_home_feat_4&frs=1 All our dishes are in wonderful condition and would be lovely additions to any tea table or special event decor. Please feel free to reach out if you have any questions, I am always here and happy to help. Thank you for stopping by The Delicate Dish today! 🥰
See on

Etsy
$12.95
40. Cinderella's Carriage Napkins
For Cinderella bridal showers, even the simplest of touches can remind your guests of your magical day coming up, so why not tie in the theme of your happily ever after with these classy Cinderella carriage napkins.
Cinderella Carriage Hand Embossed Cocktail Napkins
These napkins are the perfect addition for Cinderella or Disney Princess themed birthday parties or celebrations. Also makes the perfect hostess gift for the person who loves Cinderella. ***also make sure to look at our Cinderella napkins*** Each order contains 24 hand embossed napkins. Each set will contain 24 hand embossed napkins of the color you choose. You can choose the multi-colored option and pick 2 colors. If you chose the multi-colored option then your order will contain 12 of one color and 12 of the other color. Please make sure to specify in the notes section when placing your order. Napkins are 5 inch by 5 inch 2 ply cocktail napkins Colors shown may vary slightly upon arrival due to nature of lighting, computer resolution, etc Hand embossed product so each napkin may vary Smoke free home ***Please note the shops uses USPS first class mail. We are located in Smyrna, GA so shipping time can vary depending on your location from 1-5 business days. Please keep this in mind when ordering your napkins to ensure enough time for delivery. Once the napkins are completed, I will message you with a tracking number.*** International buyer please read the store policies carefully prior to purchasing Please feel free to message me with any questions! I look forward to being part of your special life events :) Sorry no returns accepted due to nature of product; if you feel product was mis-represented please contact me to discuss
See on

Etsy
$9.00
41. Fancy (Plastic) Classicware
Finally, if you are interested in adding a touch of class to your guests' experience but not spending an absurd amount of money, consider using plastic glasses! Going plastic doesn't have to be tacky, not when there are elegant designs like these that can 'wow' your guests without the bank-breaking cost.
Oojami Gold Glitter Plastic Classicware Glass Like Champagne Wedding Parties Toasting Flutes (1 Box = Quantity 30)
Elegant classic silhouette; hand washable; reusable; disposable; easy clean-up
Each package contains 30 easy-to-assemble glasses; base and glass fit snugly; 2-piece construction makes after-party storage a breeze
Ideal for catering, food service, picnics, weddings, buffets, family reunions and everyday use
Not suitable for boiling hot liquids, dishwasher use, or microwave use, BPA FREE
Looking for Silver Glitter search: B077H4WR1X

See on

Amazon
$14.99
Disney Bridal Shower: Invitations
42. Be Our Guest
Appeal to your friends and family with the classic Beauty and the Beast song in this invitation idea, it's a fun and notable way to inform them not only of the theme but of what is sure to be a memorable bridal shower.
Be Our Guest Invitation | Be our Guest Bridal Shower | Be Our Guest Shower| Belle Bridal Shower|Rose Bridal Shower| Belle Invitation
Digital or Printed single sided 5 x 7 invitation. Placing your order is easy, just follow these steps: -Add this listing to your cart (click on the green "Add to Cart" button and you will be given the option to checkout via Paypal or using your credit card. -In "Note to Seller" box fill in the following invitation/announcement information: Name of Honoree Date Time Address of Event RSVP Recipient, RSVP by Date and Contact Information Registry Information if applicable Any Additional Information you would like to include on the Invitation -You will receive the digital proof within 1-2 business days for you to approve/request changes. -Once you approve the Proof, the Final file will be Printed and mailed out to you OR e-mailed to you as a PDF: Includes two - 5x7 invitations up on an 8.5 x 11 document with trim marks. Best for printing on card stock at home or at a small local printer or chain store printer. (Office Max, Staples, FedEx Kinkos etc.) Copyright Notice: This product cannot be used commercially, it is for personal use only. Any licensed images within this listing are free and not being sold; they maintain the copyright of their original respective owners. Purchase price is for our time, creativity, and labor in creating the piece. Copyright restrictions only permit images to be used for one time personal use, such as birthday parties. Original copyright owners do not sponsor, authorize, or endorse this product.
See on

Etsy
$16.75
43. Once Upon a Time
More great Disney bridal shower invitations are starting your cards with the classic phrase that is very well known. Inform your guests of the magical event with a "Once Upon a Time" theme!
Once Upon a Time Invitation Princess Carriage Fairytale Storybook Castle Birthday Bridal Shower Baby First Birthday Invitation Girl
This elegant pink and white invitation features Once Upon a Time on the front with a gold princess carriage and your event details on the back. This gorgeous and feminine design is perfect for a first birthday, baby, or bridal shower. Sized at 5x7" and comes with coordinating white envelopes. ♥ GETTING STARTED Purchase the listing and include only your custom details in the personalization section of your order, such as the name/age/date/time/address/rsvp. If you'd like to alter the sample text, please write it out exactly as you'd like it to appear on the design. Any alterations to the original design shown in the sample must be clearly described, otherwise we will create your design as we interpret your instructions. Carefully check for errors before submitting! Sample proofs are provided upon request (please request this in the personalization box with your custom details). Please note that orders are sent to print 24 hours after submitting sample proof via Etsy messages or email. ♥ CARD STOCK FAQ • 130# card stock is a smooth, silky paper, perfect for an elegant high-quality look for invitations and cards. • 110# textured felt card stock is a lovely, textured surface, similar in feel to a watercolor paper, and adds an artistic feel to the design of any printed cards. • 110# Ice pearl card stock has a subtle sparkle with a luminous appearance shining right through the design. This is a great paper selection if you are looking to add some shimmer. ♥ SHIPPING/PROCESSING Print Processing 2-4 business days + Shipping USPS Priority Mail 2-5 business days. Free shipping in the Continental US. A custom digital file is available here: https://www.etsy.com/listing/865322742/digital-jpg-or-pdf-file?click_key=ece1d7fe0de9ae3f38fdbd294802a0f496858567%3A865322742&click_sum=bb54e9d7&ref=shop_home_active_394&sts=1 ♥COORDINATING ITEMS https://www.etsy.com/shop/LGCreativeStudios?ref=seller-platform-mcnav&search_query=once+upon+a+time https://www.zazzle.com/collections/once_upon_a_time_princess-119580394014373378?rf=238783847687478975 Shop our entire line at www.etsy.com/shop/lgcreativestudios © Through the Looking Glass Creative Studios *Please Note* These designs are for personal use only by the buyer of this listing and cannot be resold. Commercial use is not allowed.
See on

Etsy
$26.00
44. Castle Invitations
Go with a classy, and minimalist design with this beautiful castle option.
JOFANZA 50 Pieces Wedding Invitations Cards 4.1"x8.5" Laser Cut 3D Fairy Gold Gilding Bride and Groom in Castle Invitation for Engagement Bridal Shower Anniversary Marriage Mr Mrs Invites
Castle wedding Invitations include: These laser cut wedding cards will come in a thick and sturdy box, per box includes 50 gold laser cut invitation pockets, 50 laser cut castle cards, 50 inner sheets, 50 mailing envelopes and 50 seal stickers
Make your special moment more sepcial: 1. Light Gold invitations pocket 8.5 by 4.1 inch made of thick iridescent card stock paper, designed in luxury castle and wedding couple pattern. 2. The front of the inner sheet is iridescent cards paper with fireworks and words (wedding fantasia), the rest is white card, 7.6x8.2inch folded up into 2 pages. The inside of the insert is blank and printable. 3. beige mailing envelopes 9*4.8 inch with gold foil fireworks and words(wedding fantasia).
Why you choose us:These laser cut wedding invitations are all made of high quality cardstock paper, which is very thick and study.JOFANZA is a top wedding cards brand aims at producing various high quality invitations to meet all kinds of requirements, so a lot of people around the world trust and choose JOFANZA when comes to their significant events
Perfect design for wedding situation: Thanks to its castle wedding couple invitation design, this laser cut invitation card is perfect for wedding, wedding anniversary, bridal shower, and engagement situation
Blank invitations: The wedding invitations are default BLANK insert, without flowers and text. We suggest you to use laser printer, as the inner is pearlized, it is hard to dry the ink if you use inkjet printer. If you need our printing service, please choose "50pcs Customized Printed" to check out, or you can contact us before placing the order.

See on

Amazon
$83.99
45. Mickey & Minnie Design
Or you could celebrate the original Disney couple with a Mickey and Minnie theme. Sending invitations like this are great ideas if you are looking to have a themed couples shower.
46. Tale As Old As Time
What tells the story of love better than the phrase "Tale As Old As Time?" This iconic song is guaranteed to tug at your guests' heartstrings and get them in the Disney spirit.
A Tale As Old As Time Bridal Shower Invitation, Enchanted Rose, DIY, Gold, Digital File, Customizable
Luxe and Brut Design, Co. strives to bring you the best quality invitations in the easiest way possible. This invitation is an Editable Template, that you can edit in your browser, with Corjl. The purchase of this listing will allow you to instantly access and edit your template(s) on Corjl, a user-friendly web application. You will be able to easily edit text, spacing of text, font type, font size, font color, background, colors, and much more! ✓ EDIT YOURSELF, just print and enjoy! Really quick and easy! ✓ NO LIMIT EDITING! NO LIMIT DOWNLOAD! ✓ LINK DOES NOT EXPIRE _________________________ HOW TO ORDER 1. Purchase this listing. 2. Immediately after purchase, you will receive an email with a link to a Corjl online editor. 3. Follow the link in this email to access your editable template. 4. Edit the text as you like 5. When you're ready to print, download the PDF or JPG 6. Save your files and come back as many times as you need to edit and download your templates. _________________________ PRODUCT SPECIFICATION Bridal Shower Invitation: 5 x 7 inches Envelope size required: A7 (5.25 x 7.25 inches) or UK/AUS 133mm x 184mm _________________________ HOW IT WORKS 1. Purchase this listing 2. Corjl.com will then send an email containing your access link to your Etsy registered email 3. Create an account and edit, save, and print your designs as many times as you need! Already have a Corjl account? - Just check your templates tab, your newly purchased templates are waiting for you! All purchased templates will always be available for you! Feel free to save and continue editing another day, week, or at any other time. _________________________ Things you can edit: • You can change the wording, font, text color, text placement, and background. • You can upload and add your own images e.g. photos if you wish. A simple and straightforward user guide is available alongside your template. _________________________ DOWNLOAD OPTIONS • PDF - use this option to print on your home printer or at a local copy store • JPEG - use this option for photo centers, some local copy stores, and online printing • PNG - use this option for social media, email, and text _________________________ PRINTING OPTIONS • Home printer • Local copy store - for example FedEx, Staples, Office Depot etc • Photo center - for example, Walgreens, CVS, etc • Online print website - for example, VistaPrint.com, CatPrint.com, etc. • Local professional printer _________________________ CONTACT ME I'm open 7am to 4pm Monday to Friday. I always reply within 12 hours M-F, usually much sooner. For a quick response, it's best to contact me early in the day (7am to 1pm Eastern Time). I'm here to help, so please reach out. _________________________ RETURNS/EXCHANGES As all files are digital, and no physical products are shipped, it is not possible to return or exchange your purchase, and no refunds can be given. Please contact me before purchasing if you have any questions. Please take a moment to read the shop policies and FAQs on my Etsy Storefront page. _________________________ TERMS OF USE The purchase and use of a Corjl template is licensed and restricted to a SINGLE USE only. Reuse of a template to create an additional item or additional version of the item is not permitted. Repurchase of an additional template(s) is required in this instance. You can, however, edit, save, and download your template as often as you wish for proofing/amendment purposes. Access to your template will be available for one year from the date of purchase. _________________________ This is a listing for a digital file. No physical item will be shipped. Due to the nature of the product, we do not accept returns. I hereby declare that I do not own the rights to the likeness of the Walt Disney Company. All rights belong to the owner. No Copyright Infringement Intended. The sale of this listing is based on the labor to produce, not the resale of the owner's material. All designs are for personal use only and cannot be resold or redistributed. No commercial use is allowed. Copyright © 2022 Luxe and Brut Design, Co.
See on

Etsy
$12.00
Conclusion
Planning a bridal shower is a stressful endeavor, and while a Disney bridal shower should be nothing but fun and nostalgia, any feat of party planning can take its toll. Hopefully, some of these Disney bridal shower ideas will help you on your way to planning a shower your guests will never forget. If you feel that a Disney bridal shower is not for you, however, take a look at some of our other bridal shower theme ideas!
Written by Katherine Schultz; Contributors: Jack Leduc and Miranda Cooks