Updated on: Apr 10, 2023
Congratulations on your engagement! Getting married is an exciting and wonderful part of life, but the planning process can be long and stressful. There are so many elements that go into a wedding from the venue, the ceremony, the attire, food, decorations, party favors, photographers, entertainment, and much more. While hiring an event planner will make the experience much easier you should have a vision in mind for what your ideal wedding will be like.
We are here to make the wedding planning process easier and less stressful by compiling the best wedding ideas we can find. Take a look at our wedding ideas and imagine your dream wedding coming to life. We make wedding planning fast and easy!
Engagement, Honeymoon, and Ring Ideas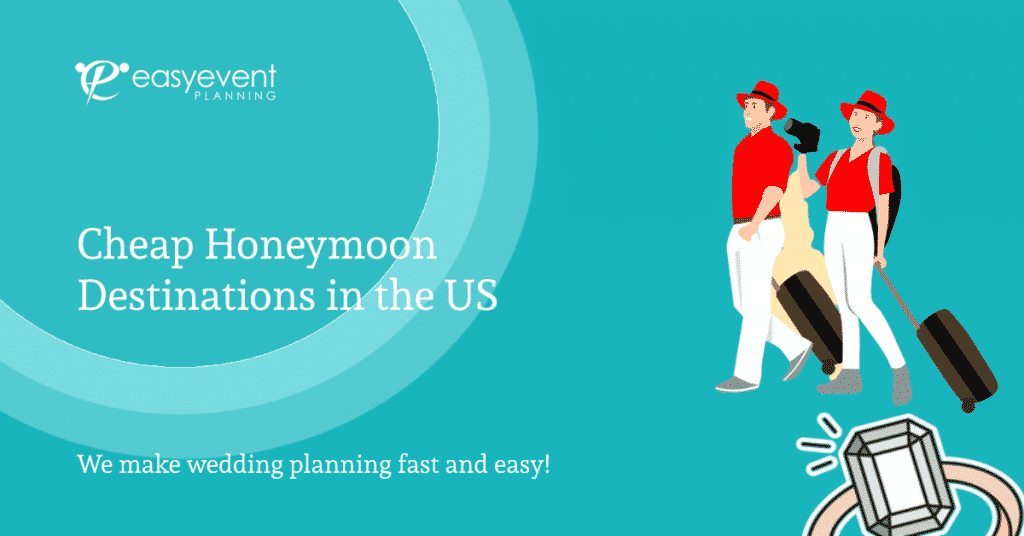 Haven't popped the question yet? Make a statement with a ring that fits your significant other's style and personality. We have guides on the most popular options for engagement rings and wedding bands and how to correctly measure for a ring.
After the engagement, we suggest marriage preparation classes and have ideas for bridal parties. You may also want to read up on the name-changing processes and brainstorm honeymoon ideas after your big day.
Groom Attire, Wedding Dresses, and Accessories Ideas
It's important to be the best-dressed person in the room on your wedding day. We have created a list of the best wedding dresses, attire for the groom, and accessories to consider when planning what you will wear.
Wedding Budgets and Checklists
Before approaching a wedding planner it's a good idea to draft a budget plan. This list features helpful checklists and budget worksheets that will make the wedding planning process easier.
Wedding Ceremony Ideas
How do you envision your wedding ceremony? Would you like it to be traditional or perhaps unorthodox? Is religion an important part of your life? We have compiled a list of popular ceremonies from various religions as well as secular options. We also have unique wedding ceremony ideas.
Wedding Decorations and Invitations
The invitations and decorations for your wedding are important also. These should be selected based on your wedding's theme. Check out the list we compiled to brainstorm ideas.
Wedding Destination Locations, Rentals and Venues
Where do you want your wedding to be? Are you looking for a destination wedding or do you want the ceremony to be at your local church or banquet hall? No matter what your vision is we have a number of ideas for venues, destination locations, and rentals.
Wedding Entertainment and Music
After you say "I do" and it is official, the party begins. The right entertainment and music will make your wedding a blast. We have a number of music ideas for your first dance as a married couple, a heartwarming father-daughter dance, and songs that will get your guests moving on the dance floor.
Wedding Food Ideas
What type of wedding cake would you like? How would you like it to look? The wedding cake is an important part of any wedding so make sure to hire an experienced wedding cake baker.
How about the food? What kind of food would you like at your wedding? Make sure to give your guests options and consider any food allergies they may have. Perhaps you would like them to select an order or would like buffet catering.
Finally, you should consider the drinks served at the wedding reception. Will you have an open bar?
Wedding Gifts and Wedding Favors
What type of favors should you have for guests at your wedding? Should you have welcome baskets? Should you have a wedding registry and where would you set one up?
Wedding Ideas During COVID
If you are still planning to have your wedding during the COVID-19 pandemic or any pandemic in the future (hopefully this will never be the case again) it is important to consider CDC guidelines to keep yourself and your guests safe. We have compiled some ideas on how to prep or host your wedding safely and responsibly during these difficult times.
Tips for Wedding Party Members
Those within your wedding party may also feel some stress from planning what they will say in their speech to what they will wear. Maybe this is the first time they will be in a wedding party or the first time they have gone to a wedding? Supplying them with these tips will best prepare them for the ceremony.
Conclusion
Planning your wedding can be an exciting and fun yet stressful experience. There are so many elements that go into planning the perfect wedding. We hope that this list of wedding ideas makes the wedding planning process easier for you. We are continuously adding new ideas and if we cannot find something that fits your ideal wedding ceremony or reception here, conduct a search on our home page.
If you need assistance from a wedding planner, we would be happy to help you plan your wedding. We have decades of experience in the event planning field and have a large variety of vendors and can make the wedding planning process fast and easy for you.
Written by Jack Leduc